Eye Care & Products in Houston, TX
Vision Source Meyer Park offers a number of cutting-edge vision care services and products at our vision center in Houston. Whether you are considering Lasik surgery, getting your annual eye examination, or needing to update your glasses and contact lens prescription, you can be sure to have a caring and knowledgeable optometrist to help you every step of the way.
At Vision Source in Houston, we're always striving to provide a high level of personalized vision care to our patients. Our goal is to improve the vision of patients whether they have cataracts, glaucoma, dry eyes, or any other vision problem.
Excellent Eye Care Service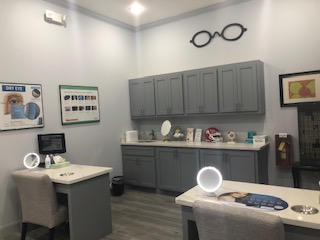 No matter what kind of eye condition you come to us with, your complete satisfaction is our top priority. Our highly experienced optometric staff is always looking to use modern advances in eye care practices and procedures so that you can benefit from the best eye care possible.
Vision Source Meyer Park in Houston is an eye care facility that uses modern technology to give you the highest quality eye examination. In addition to excellent eye examinations, we provide quality and trusted eye care products for patients.
To learn more about the specific products we offer and conditions we treat, please select one of the subcategories below and schedule an appointment with your eye care provider.